New Auto Insurance Requirements in Arizona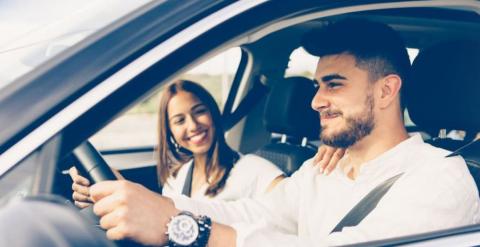 A new Arizona law requires an increase for the minimum limits in auto liability insurance. This bill states the minimum liability limits in the state of Arizona will increase from the current minimum of $15,000/$30,000/$10,000 to $25,000/$50,000/$15,000 for all motor vehicles.
 
Senate Bill 1087 (2019), will go into effect on July 1, 2020. Here's everything you need to know about the new state law.
 
How Will Minimum Liability Limits Change in Arizona?
The current minimum limits of liability required by the state of Arizona are $15,000/$30,000/$10,000. Comparatively, the new, increased limits that will take effect on July 1st, 2020 will be $25,000/$50,000/$15,000.
 
What do the three numbers on my insurance policy mean:
The numbers 25/50/15 that are listed on your declarations page represent the monetary limits of your liability coverage. Here is a breakdown of what this means for you:
The first number, 25 or $25,000, is the maximum coverage for bodily injury liability for one person injured in one accident
The second number, 50 or $50,000, is the maximum coverage for bodily injury liability for all persons injured in one accident.
The third number, 15 or $15,000, is the maximum coverage for property damage liability in one accident.
Why Change the Minimum Liability Limits in Arizona?
The original limits set back in June of 1972, 15/30/15 are considered outdated. This new law aims to provide more protection for Arizona drivers, since services associated with these coverages, like medical and repair costs, have risen significantly during this time.
 
How Will This New Law Be Implemented in Arizona?
When the new law goes into effect, there will be no action required on your end. Policies with lower limits will renew at the new minimum limits on or after July 1, 2020, as mandated. You'll see these changes occur when your auto insurance policy renews. If you take out a new policy starting July 1st, 2020, or anytime after this date, you will be required to purchase the new liability limits at 25/50/15.
 
How Will This Impact Arizona Drivers?
It's important to take into account the cost of driving uninsured in Arizona, which is considerably higher than the cost of the new liability limits. According to the Arizona Department of Transportation, penalties for not insuring your vehicle start at $500 and can go up to thousands of dollars.
 
Driving uninsured puts you at risk of getting your license and registration suspended for up to one year. Not to mention the financial hardship you could face by paying for damages out of pocket if you cause an accident while driving uninsured.
 
Do not take the risk of driving uninsured. Before the new Arizona liability laws go into effect, reach out to your Access Auto Insurance agent to review your current coverage. Our agents are here to guide you through these new changes. They will be happy to answer any questions you may have about your current coverage on your auto insurance policy. Feel free to visit our website or give us a call at 888-449-0171.