How to Get Cheap Auto Insurance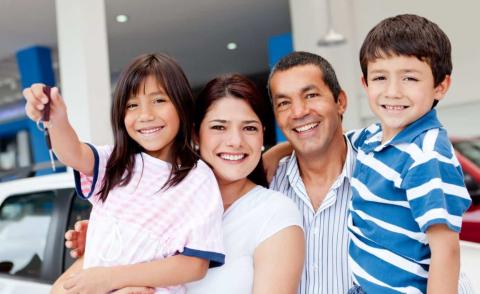 Here at Access Auto Insurance, we understand that insurance and its terminology can be tricky to understand. That is why we have put together a simple tool that will have you on the fast-track to cheap auto insurance.  
Take a look at these helpful tips to help you not only obtain the cheapest insurance possible, but to also understand what coverage you really need.
 
Getting the Most Affordable Auto Insurance
It is important to understand that no single insurer can claim to be the low-price leader for everyone. The only way to ensure you're getting the cheapest auto insurance rate is to shop around.
Studies have found that 21% of Americans who have car insurance haven't compared insurance costs in at least three years, if ever. This is an area of concern, as many drivers are missing out on tremendous savings.
We suggest you review your auto insurance policy every year and do some shopping around in order to verify that your company is indeed providing you with the most affordable auto insurance policy to fit your needs.
 
Don't Ignore Local Insurers
Bigger insurance company names may claim to have the cheapest auto insurance, but always remember to look into your local and regional insurers to get a quote. Local insurance companies, such as Access car insurance in Arizona and Indiana often have higher customer satisfaction ratings than the big names, and cheaper auto insurance rates, too.
 
Skip Comprehensive and Collision Coverage for an Older Vehicle
When on the quest to save money and find the cheapest liability auto insurance available, you can adjust your coverage in order to get the best rate possible.
So should you forgo Comprehensive and Collision coverage?
Keep in mind that Collision coverage pays to repair the damage your vehicle caused after an accident with another vehicle or object, such as a fence.
Comprehensive coverage pays to repair vehicle damage from fire, theft, vandalism, and floods.
But remember the maximum payout under either policy is limited by the value of your vehicle if it's totaled or stolen. If your car is an older model and has low market value, it may not make sense to pay for these types of coverage.
 
Consider Raising Your Deductible
If you buy Comprehensive and Collision coverage, you can save money by opting for higher deductibles. Remember, there is no deductible on liability insurance, which pays for the damage you cause to others in an accident.
By raising your deductible, you can have the best of both worlds: a cheap auto insurance policy with full coverage.
 
Understand Insurance Terminology
At Access Auto Insurance, we want to give our consumers the tools they need to make informed decisions about auto insurance coverage. If you want to better understand our coverages, you can take a look at our insurance terminology page.
If you are on the quest for cheap auto insurance, get a free no credit check auto insurance quote with Access.