Quote and Buy Online Today
Free Quote. Instant ID Card

Find a Location
Talk to an agent in your neighborhood.

Call an Agent
888-449-0171
Affordable Car Insurance When You Need Protection
When you need auto insurance that won't break the bank with quality coverage when you need it! Access Auto Insurance is here for You.
At Access Auto Insurance, we want you to feel secure in your choices. We offer auto insurance at affordable rates for our customers. Whether you need full coverage, liability, high-risk or even an SR22, we are here to find you the right coverage for your car. When you are ready to purchase, we also offer multiple ways to purchase your auto insurance.
Offering three ways to buy!
Each customer is different and we work hard to make sure our insurance quotes are right for you. We realize that choosing the right insurance can be tough. Our no-obligation quoting tool can help you compare your options and see which plans work for your budget. Get a Quote Today!
Auto Insurance Coverage Options
Access Auto Insurance Company offers multiple coverage options. Here are just a few you can choose from:
No matter what plan you choose, Access works hard to make sure you get the lowest rate and monthly payments. We understand the challenges that many face finding auto insurance, from less than perfect credit to high risk to first time teen drivers and we want to work with you to find the best fit for your budget.
Why Access Auto Insurance?
Access offers certified agents who specialize in finding the right insurance package for each of their clients. Here are some of the services we offer our customers:
Dedicated customer services representatives available to accept payments in cash, over the phone or online
Upgrade options such as Roadside assistance and rental reimbursement
Low-cost rates for high-risk, hard to insure customers
Access Auto Insurance of Indiana and Arizona has been helping people find the right insurance coverage for their needs for over fifteen years. We have local stores in Indiana throughout Indianapolis, South Bend, Fort Wayne, Lawrence and East Chicago. Our auto insurance stores are also located in the Phoenix, Mesa, Goodyear and Glendale, Arizona. Each agent in our stores is certified and ready to help you find the right coverage to match your needs. We accept cash and can get you signed up on the same day! Find a store close to you here.
Your car is important to you and so is your auto insurance. It's what keeps you and your family protected. Contact Us today and see how we can help you get the insurance you need, without over spending. 888-449-0171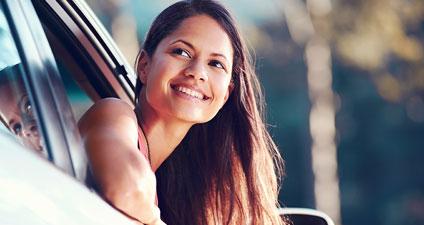 Why Access Auto Insurance?
Top auto insurance company, serving the Latino community for over 40 years

Personal service in our convenient neighborhood locations including Indianapolis and Phoenix

Agents in your community, all professionally trained & licensed
Read more about us >