Tucson, Arizona Auto Insurance
Access Auto Insurance
So many businesses and students in this city mean high traffic volumes. You need to protect your car and your family with the proper auto insurance in Tucson, AZ. While Arizona requires you to carry only minimum liability insurance, you should think about adding additional coverages for more complete protection. Count on Access for all your auto insurance needs.
Access offers the right car insurance in Tucson, AZ at the right price. This is not cheap insurance, but quality coverage that is affordable and fits your budget. Access is a leading provider of high-risk and SR-22 coverage, so if you are required to carry SR-22 insurance, we help you get that, too. We cover students, high-risk drivers and native Mexicans with the best insurance at the lowest possible price. Get a free quote and find out how you can begin saving money today!
About Tucson, Arizona
The Tucson metropolitan area is now home to more than 1 million residents and approximately 150 different companies. The fact that the city is only 60 miles from the Mexican border helps to explain its record growth rate. Tucson is also the location of Arizona's first university, the University of Arizona, one of the largest universities in the U.S. With all the people and drivers moving in every direction around the city, having the best-quality auto insurance is important to every driver in Tucson.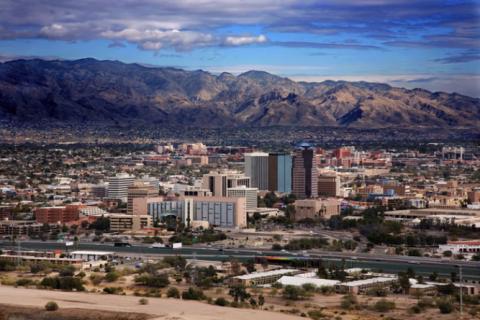 Access Auto Insurance has thousands of customers in Arizona and Indiana just like you. We have 13 convenient neighborhood locations and more than 20 agents, all professionally trained and licensed. Below is a list of the major metropolitan areas in which we offer auto insurance.
Don't see a nearby city or town listed? Don't worry — you can always request a free online quote! Find out how much you can save by switching to Access, and then get started online or by phone.