Flagstaff, Arizona Auto Insurance
Access Auto Insurance
With visitors and residents traveling the scenic roads of Flagstaff, there is a lot of traffic. Whether you live in Flagstaff or you're just visiting, you need the proper insurance from Access. Our agents specialize in auto insurance policies that keep you legal as you travel and conduct your everyday activities. Arizona state regulations require you to carry at least the minimum liability coverage, so be sure to contact Access to keep your family protected.
Access offers the right Flagstaff car insurance at the right price. Our auto insurance is not cheap insurance — Access provides affordable, quality coverage that fits your budget. If you need an SR-22 certificate or insurance for high-risk drivers, rest assured that we can provide those, too.
About Flagstaff, Arizona
Flagstaff, located in northern Arizona, was named after a very tall flagpole made from a Ponderosa Pine tree to celebrate the nation's centennial on July 4, 1876. Flagstaff is surrounded by an extensive pine forest and, at an elevation of 7,000 feet, is one of the highest cities in the U.S. Its rich cultural diversity, natural beauty, history and recreational opportunities make Flagstaff a year-round mecca for visitors.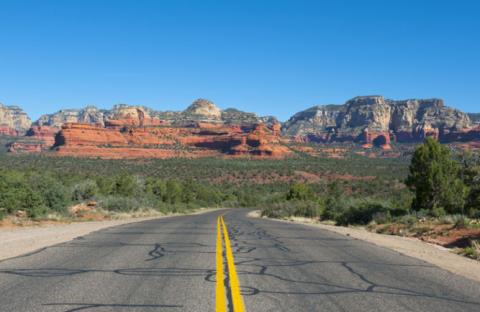 Access Auto Insurance has thousands of customers in Arizona and Indiana just like you. We have 13 convenient neighborhood locations and more than 20 agents, all professionally trained and licensed. Below is a list of the major metropolitan areas in which we offer auto insurance.
Don't see a nearby city or town listed? Don't worry — you can always request a free online quote! Find out how much you can save by switching to Access, and then get started online or by phone.